News release

---
Author Tony Garcia congratulates 'Brunetti series' author Donna Leon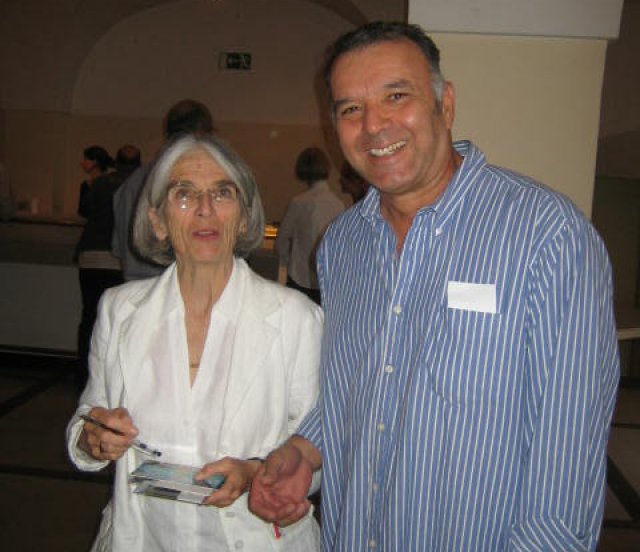 Salzburg, Austria - July 23 - During a recent Tracks of the Tiger audio book promotional tour Tony Garcia was on hand to congratulate Donna Leon on the publication of the German edition of Blood from a Stone. Donna Leon is a fellow American author living in Europe whose series of crime novels are set in Venice and feature the fictional hero 'Commissario Guido Brunetti.'

Donna Leon's 16 crime novels beginning with Death at La Fenice (1992) to Suffer the Little Children (2007) are situated in or near Venice. They are written in English and translated into a number of foreign languages and most recently have been adapted for German television.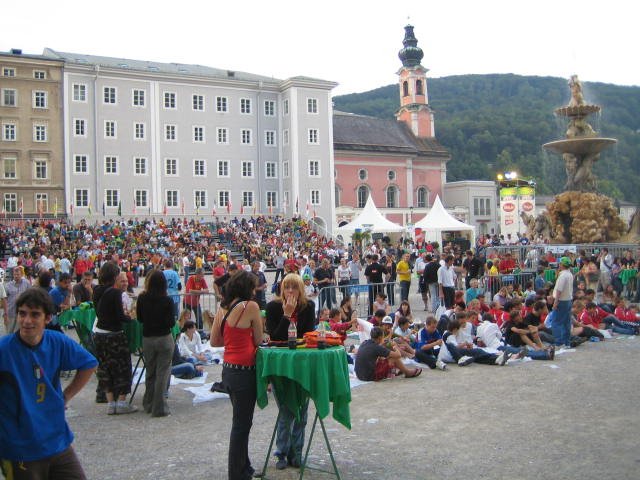 Salzburg Austria is renown for its Altstadt (old town) baroque architecture, churches and Alpine setting. It was the birthplace of Wolfgang Amadeus Mozart and the setting for the film The Sound of Music. Situated on the banks of the Salzach river at the northern edge of the Alps, the closest alpine peak, the Untersberg (1972 meters) is just a few kilometers from downtown.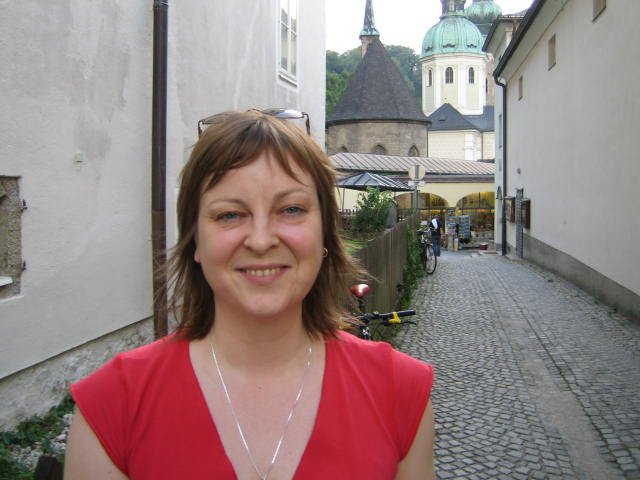 Audio book producer Silke Klosa was also in the region to promote Tracks of the Tiger audio book and the duo took time to visit the world famous Salzburg Festival which each July and August attracts thousands of visitors with its opera and musical offerings.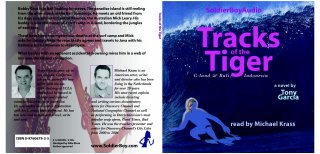 The highlight of the promotional tour was the appearance at the Munich ISPO adventure sports trade show to introduce the latest SoldierBoy special offer, buy any two books and get Tracks of the Tiger audio book free!

Sample chapters of the 2 CD audio book are available to hear at www.soldierboy.com. The Tracks of the Tiger audio book can also be ordered by itself by clicking on the Buy Now tab.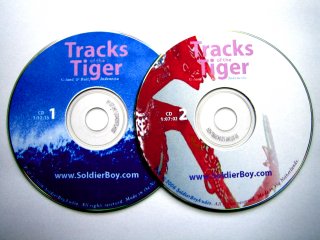 Since its release Tracks of the Tiger: G-land & Bali, Indonesia has gotten enthusiastic reviews and a great deal of buzz from the international surfing community from America's East/West coasts including Hawaii to Indonesia and South Africa as well Europe, the U.K., Netherlands, France, Spain, Portugal, including Sweden and Italy not to mention New Zealand and Australia.
What are the critics saying? - "The book's action is non-stop - There will be no more boredom for surfers after a long day at the beach or for those that are stuck far away from the surf, sun and sand. The author brings alive the surf lifestyle with this the first of three surf thrillers. Author Tony Garcia makes good the promise - The next best thing to being there!"
The surf travel adventure books Tracks of Tiger: G-land & Bali, Indonesia, Ollie's Point: Witches Rock & Tamarindo, Costa Rica and Sword of the Prophet: Anchor Point & Taghazoute, Morocco are selling fast world-wide. Sample chapters can be read and the books can be ordered online at www.soldierboy.com or www.amazon.com.